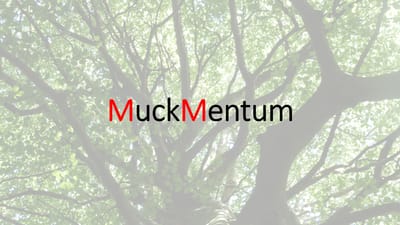 MuckMentum
is a campaign set up by villagers in Knowl Hill and the surrounding area. We are opposing and looking to stop Wokingham Borough Council's
(in conjunction with other boroughs in central and south east)
new Waste and Mineral Plan, which includes Grundon's proposal for a new waste facility at the Star Works site, Knowl Hill.
When Wokingham Borough Council granted the licence extension to Grundon in 2016, they committed to residents that there would be 'no further extensions' yet they have included Grundon's proposal at the Star Works site for a new waste facility within their 'Waste and Mineral Plan' which is currently under consultation. This is a clear breach of their pledge to the residents that they supposedly represent.
For many years, villagers, visitors, local wildlife and the environment have suffered as a direct result of the Star Works waste and landfill due to noise, traffic, stench and pollution. This is a site surrounded by residential properties and ancient woodland, used not just by locals (people and wildlife) but families, walkers, cyclists and horse riders.
SEE LATEST VIDEO
This site impacts a wide area including Knowl Hill, Wargrave, Crazies Hill, Warren Row and with the substantial increase in traffic that this proposal will bring, also Twyford, Maidenhead and all areas located near the A4. Do not think this will not affect you, it will. Now is the time to act.
We need your support and help. Please join MuckMentum and if you feel you can offer something to our campaign contact us at
muckmentum@gmail.com
Current Application to Extend Time Permitted to Restore Landfill Site
Grundon have put in an application to extend the restoration of the landfill site off Star Lane to January 2023. Planning application number 193392 - Wokingham Borough Council. Please object
HERE
. Public consultation now closes 6th February.



Waste and Mineral PlanPlease support us by doing these 3 things:
1. Click
HERE
to subscribe to the campaign
2. Write to oppose the Mineral and Waste Plan proposals for our area
HOW TO OPPOSE
(Current public consultation closed)
3. Provide us with your ideas to support our campaign
CONTACT US
Please note:
The most recent public consultation closed on the 12th October 2018. There will be a further public consultation on the final draft of the Waste and Mineral Plan soon!
READ MUCKMENTUM'S FULL REPORT AND CHALLENGE TO THE STAR WORKS SITE ALLOCATION: HERESUMMARY of DRAFT CONSUTLATION RELEASED:
HERE

MAKE SURE YOU CLICK ON OUR YOU TUBE LINK TO SEE ALL OUR NEW VIDEOS!